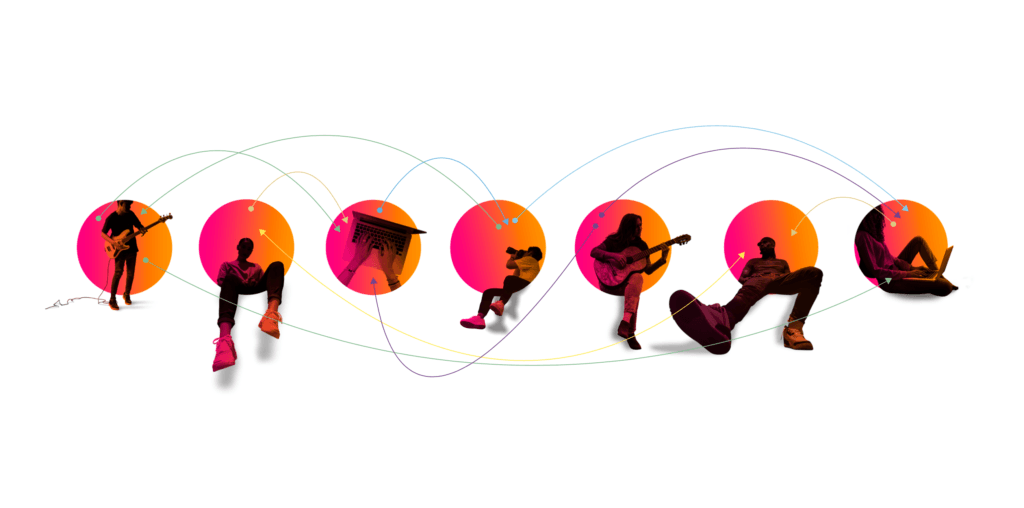 MgNTa, a new online music industry identifier will launch in Spring to help protect the revenue and rights of the next generation of songwriters. With millions of them not signed to a traditional royalty collection agency a financial and moral vacuum exists. MgNTa has been built by Family in Music, a digital platform which empowers music creators to navigate a music business that is more complicated than ever.
Despite the colossal amounts of money generated by the streaming giants there are over 20 million songwriters¹ whose work is being exploited on these services but who have no way of earning. What they are owed are known as "black box revenues". Globally this runs into the billions in unassigned revenue and in the US alone amounts to $424 million². This money will never be paid. A staggering 60,000³ new recordings and rising are estimated to be delivered every day to streaming services and a vast amount of those are by new creators who remain unidentified and unpaid. In addition, the DIY creator economy is the fastest growing in the global music industry but at the same time is the least represented
MgNTa addresses the problems. With a simple joining process and powered by blockchain technology new songwriters who use MgNTa can create an identifier that helps ensures their songs and they as songwriters are recognised and rewarded.
Family in Music is a Finland-headquartered start-up founded by Finnish music industry entrepreneur and Executive Chairman Juka Hynynen. Award winning producer and entrepreneur Kevin Bacon is Chief innovation Officer. Kevin co-founded AWAL in 2004 which forever changed the music business landscape by offering deals to artists without them giving up their rights. AWAL enjoyed huge success and would eventually be acquired by Kobalt and most recently Sony. Kevin's experience as a visionary entrepreneur has led him to seek out new ways technology can truly benefit the songwriter rather than just the industry.
Whilst technology saved the music industry it has never been kind to songwriters and our mission is to address that gap.
Kevin Bacon, Chief Innovation Officer, Family in Music said "Working with Family in Music I'm able to consolidate all my experience in one place and MgNTa is something we are both proud of and are certain is desperately needed. Whilst technology saved the music industry it has never been kind to songwriters and our mission is to address that gap."
Kevin is joined by MD Tim Delaney, who has over 25 years of experience in the music industry working at record labels including Island, Mercury, RCA, Arista and J Records in the US, UK, Australia and Asia. He worked with Maverick as part of U2's management team, was CEO of Funnel Music and over the last 15 years has been involved with a variety of music tech start-ups.
Tim Delaney, MD, Family in Music said "There has been much debate about streaming generally and the low levels of remuneration for songwriters. But what about those getting nothing at all? Family in Music doesn't take for granted that if someone is writing great songs they know how to get rewarded for that song. It's an age-old problem and we have the thoroughly modern solution using technology to aid the writer rather than harm them."
Along with MgNTa Family in Music is building a Writers Toolkit to empower all songwriters but especially the rapidly growing number of new writers. Further details of this will be announced across the year.
Kevin Bacon, Chief Innovation Officer, and Tim Delaney, MD at Family in Music
Sources
Family in Music based on Midia/CISAC research
The Mechanical Licensing Collective and Family in Music research
Spotify