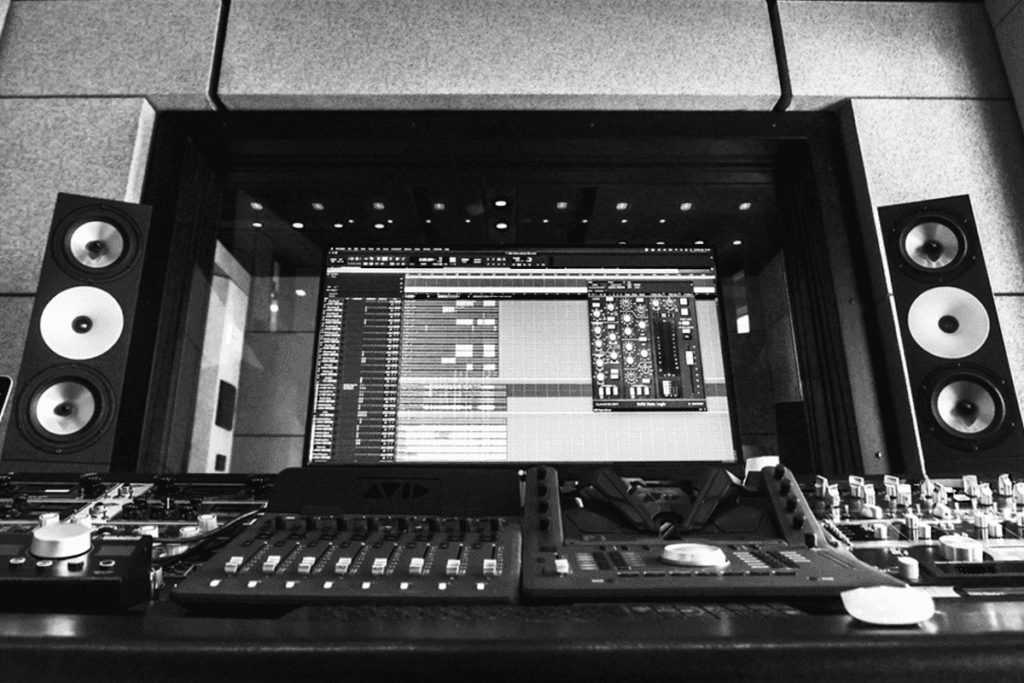 Or do they? Do you want to create better music but don't know where to start? I've gathered the pieces of my formula from some of the best in Finland and it goes: Listen, Learn, Create.
Apart from being the Chief Product Officer at Family in Music, I've actively aspired to become a mainstream Songwriter-Music Producer for 5 years. Prior to that I spent some 20 years in bands as a Songwriter-Guitar Player. This article is about what I've learned while aspiring a songwriter career.
My music-related education so far:
Mandatory and optional music courses in elementary school and high school
Level 1 music theory at the University of Helsinki (2013)
Private guitar & music theory lessons (2014-2016)
Music Career Pathway online course (2016, the predecessor of Family in Music)
9-month Songwriter Academy (2017-2018)
Pop-Jazz Conservatory trade school: Music Technology (2019-2022)
25 years self-motivated learning: guitar, music theory, lyric writing, Pro Tools, Ableton Live, Logic Pro X
One of the above items, Music Career Pathway is the reason I joined Family in Music. I was looking for job opportunities in the music business after the Songwriter Academy and contacted the music business entrepreneur with whom I'd had a music career planning session two years earlier.
Listen To Music
Get inspired and expand your horizons through exploration. Any digital service provider like Tidal and Spotify is a tremendous help with their vast music offering. By listening to different styles of music you 1) learn to appreciate the variety of music, 2) are able to recognize and create music of different genres and 3) you will be an asset to any songwriting team with your knowhow.
As a teenager, I would go to the shopping mall and pour my money into the cash register to buy new albums. And mostly it wasn't music from the current charts. I'd buy Willie Nelson, Miles Davis, Neil Young, Black Sabbath, Pink Floyd, Paul Simon, Alanis Morrissette, Tom Waits… you know, many kinds of music. Each piece of music had moments that stuck with me through the years and influenced my own music.
Learn Music
No music education has been in vain for me: learning modes, scales, chords, rhythm, lyric writing… I encourage you to cumulate your understanding of music styles, history, theory and technology through books, online platforms, courses, private teachers, and institutions. Most things I know about music tech, music theory, acoustics, sampling, recording, producing, mixing, mastering, I owe to education. Start small and set your learning goals higher as you go so that you keep accomplishing and stay motivated.
Most complete piece music education I've so far enrolled to is the Pop-Jazz Conservatory studies. Students are either acquiring a profession or preparing for further education in that school. Under the headline of music technology there are also courses on lyric writing, songwriting, and music theory. A lot of the lectures are group mentoring sessions with true professionals of the Finnish music business. Presenting music I've created to those people and getting their perspective is the single most valuable benefit I've received. Feedback and being able to receive it is paramount.
Create Music
If you want to learn songwriting, ultimately, what teaches you most is creating music. Some of my gurus have said that you need to write also those bad songs out of your system. I don't disagree. What can be best for your progress is collaboration. Write your songs as part of a team and the spirit and knowhow of those collaborators will become part of your toolbox and knowhow.
The Songwriting Academy really forced me to get out there and cowrite. I intensively created music with more than 10 other songwriters and learned how to create music with groups of people. We played those songs to each other and guest lecturers, the Finnish music professionals, and received tons of feedback to develop our music.
Ever had this happen? A musical idea playing in your head. You feel the urge to release it from your mind. But you just can't capture that magic harmony on top of any chords you know. Or perhaps you cannot yet recreate at your DAW the sound you are hearing in your head. Let that pain encourage you join a platform with education, enroll to a course or an institution, ask online or search the topic. Embrace the things that haunt you in good way.
That is how I think one can learn to become better in creating music. It wasn't until the Music Career Pathway course that I was challenged to think WHY. Why do I create? After some scratching of my head I realized that it was music that had carried me through thick and thin providing me with heart-rending hope and joy. My why for creating music is to try and offer that same thing for other people. What's your why for creating music? With that sorted out it's easier to go through the how part when at times it gets tough.